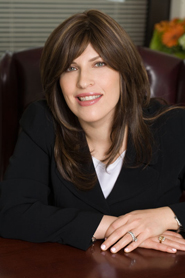 Whether you are thinking of filing a business or consumer bankruptcy, filing can be a complicated process with many rules and regulations. Following are some frequently asked bankruptcy questions. Please note that the answers are general in nature, as most concerns must be addressed on a case-by-case basis. To find out how the bankruptcy law pertains to your particular situation, please schedule a free bankruptcy consultation. NY bankruptcy attorney Rachel Blumenfeld will be able to advise you only after your specific situation is discussed.

Bankruptcy questions:
How would a bankruptcy affect my credit report?
A bankruptcy filing will appear on your credit report for 10 years. However, not being able to make payments on high debt has already had an impact on your credit report, so bankruptcy may not make a big difference. You can start rebuilding your credit immediately after filing.
What's the difference between Chapter 7, 11 & 13?
There are three types of bankruptcy cases that are typically filed: chapter 7, 13, and 11. Individual consumer debtors generally choose between two forms of relief afforded by the Bankruptcy Code – chapter 7 and chapter 13.
In a chapter 7 case, an individual debtor receives a discharge of personal liabilities for dischargeable debts, in exchange for the liquidation of all non-exempt assets.
In a chapter 13 case, a debtor commits to repayment of a portion of his or her debt in a payment plan in exchange for retaining non-exempt assets and receiving a broader elimination of debt than is available under chapter 7.
Chapter 11 cases similarly use plans to satisfy debt through periodic payments to creditors and/or a sale of assets. While individual consumer debtors also may file a chapter 11 case, chapter 11 cases tend to be more costly and complex to prosecute and tend to be utilized primarily by business and high-income debtors.
Unless an involuntary bankruptcy case is commenced against a debtor, bankruptcy is a voluntary yet complicated process. Most cases implicate both federal and state law. Moreover, if a particular case involves specialized issues of law, it may require varying areas of legal expertise.
What are the pros and cons of filing bankruptcy?

Chapter 7
In chapter 7 you eliminate debt, but if you have non-exempt assets you may lose them.
Chapter 11
In chapter 11, you get the same relief that you obtain in any bankruptcy chapter, but without an asset or debt cap which gives you more breathing room. However, chapter 11 is more complicated, time consuming and expensive. This chapter is most frequently utilized by businesses that have assets to protect.

Chapter 13
In chapter 13, you will be able to keep your assets, but you are required to pay your creditors back a percentage of what is owed, according to your particular situation.
Does filing bankruptcy really stop garnishments, protect your house and get rid of debt?
Generally yes, but if you are a repeat filer within a specific time period there may be restrictions.
Do you have specific bankruptcy questions that have not been addressed above? It is important to understand your rights. NY bankruptcy attorney Rachel Blumenfeld can help you explore your options, advise you of your rights and counsel you on whether filing bankruptcy is appropriate in your individual situation.
NY bankruptcy attorney Ms. Blumenfeld is happy to answer your bankruptcy questions. If you are considering filing for consumer bankruptcy or want to protect your business under the bankruptcy code, call Rachel Blumenfeld at 718-858-9600 to schedule a free bankruptcy consultation.
Providing bankruptcy advice in: New York City • Brooklyn

We are a debt relief agency. We help people obtain relief under the Bankruptcy Code.