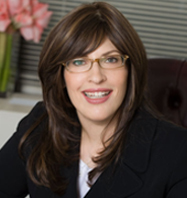 New York bankruptcy attorney Rachel Blumenfeld is a respected and experienced lawyer. She understands that financial pressures can cause stress and anxiety and approaches each case with personalized care and understanding.
Ms. Blumenfeld is a 2000 graduate of Brooklyn Law School, and has specialized in this area of law since her graduation. Compassionate and experienced, Rachel Blumenfeld was admitted to practice in the Courts of New York State as well as the United States District Courts for the Southern and Eastern Districts of NY in 2001.
After law school, Ms. Blumenfeld interned for the Honorable Robert E. Gerber, U.S. Bankruptcy Judge in the Southern District of New York in 2001, and thereafter from 2002 to 2003, she clerked for the Honorable Adlai S. Hardin, Jr., U.S. Bankruptcy Judge in the Southern District of NY.
In 2004, New York bankruptcy attorney Ms. Blumenfeld established her law firm in Brooklyn. That same year, The Brooklyn Bar Association Volunteer Lawyers Project honored Ms. Blumenfeld with The Christopher Slattery Young Professional Award for her pro bono services. Ms. Blumenfeld has represented debtors, creditors and trustees. In Costa v. Kitrell & Kitrell, P.C. Ms. Blumenfeld prevailed at dismissing the trustee's complaint of malpractice against her clients.
Ms. Blumenfeld is on the Board of Directors of the Brooklyn Bar Association Volunteer Lawyer's Project. She is also a member of the Bankruptcy Committee of the Brooklyn Bar Association, The New York County Lawyer's Association and the National Association of Consumer Bankruptcy Attorneys. Ms. Blumenfeld is the recipient of the Brooklyn Bar Association's Frieda Niscnewitz award and other awards for her representation of indigent clients and mentoring other attorneys. She is the co-author of several articles on the subject. Rachel is a frequent lecturer on bankruptcy topics for the Practicing Law Institute and the New York City Bar Association.
An effective, caring and reputable bankruptcy attorney, Ms. Blumenfeld welcomes all inquiries from individuals and companies that may be facing bankruptcy or have been pulled into a bankruptcy case.
To contact New York bankruptcy attorney, Rachel Blumenfeld, call 718-858-9600.
We are a debt relief agency. We help people obtain relief under the Bankruptcy Code.